Unless you've been vacationing amongst the Amish, you'll have heard by now that Meghan Markle and Prince Harry – a.k.a. "Sussex Royal" – have gone rogue. Or nuclear. Or just plain bananas. Take your pick. They want OUT of the (royal) family business.
For the insatiably curious, the Daily Mail Online is providing by-the-minute updates on Her Majesty The Queen ("disappointed"), Princes Charles and William (simultaneously "incandescent with rage" and "sad and worried"), Prince Harry (fragile, henpecked), and Meghan (a scheming American shrew who is entirely at fault here).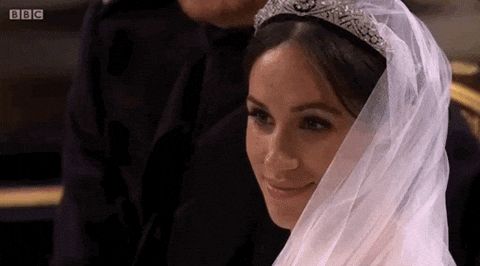 I wrote an Ode to Meghan Markle shortly after her wedding, but am not necessarily a fan. Then again, my main source of royal news comes from the snarky British tabloids, who from the start defined Meghan as a stereotypical American: ambitious, demanding, pushy, social climbing, materialistic, and ignorant and unappreciative of history and tradition.
They also depicted her as a silly new age yogi with a penchant for pricey organic interior paint, because she's not just American… she's also from Los Angeles.
Meghan has been blamed for the royal rift, right down to the announcement posted on the new Sussex Royal website that outlines the couple's basic plans, referencing "internal discussions", "stepping back" and transitioning to roles that are "progressive". They even intend to "collaborate" with The Queen – a notion that sent royalists into a tailspin.
Apparently, Her Majesty does not collaborate.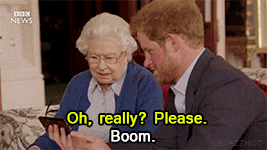 The business-babble announcement was nearly indecipherable to tabloid reporters and courtiers – but white collar employees on both sides of the pond understood it well. We see it all the time in spin-doctored announcements from senior corporate leadership that don't tell the reader much except… that they're screwed. (Take heed, British taxpayer.)
Maybe your company is "transitioning" to a high premium healthcare plan. It sounds like a win, until you remember that healthcare "premiums" aren't something Americans want more of.
Or, after "collaborating" with federal prosecutors, your CEO is "stepping back" to give his family "the space to focus on the next chapter". Yikes.
The royal brouhaha also brings to mind a few common-sense working-stiff rules my parents taught me, like:
Don't quit your job until you have another one. (Rumor is, Meghan is way out in front of this one.)
Don't burn bridges on your way out. (Make a clean #Megxit.)
Tell your boss you're quitting first, before you tell ANYONE else.
Remember, even the most popular employee is replaceable. (Anyone see Princess Charlotte curtsy outside church recently? #JustSayin)
This week, interested parties will meet at Sandringham to hash out thorny issues — all except Meghan, who has already decamped to Canada. Headlines say she'll be "calling in". Picture it: the Duchess on a Polycom, fiddling with the buttons and apologizing for speaking while on mute. She may even disconnect herself mid-call by kicking the power cord under her desk, and have to dial back in. "Meghan… has joined the call."
Royals: They're Just Like Us!
Hopefully, "collaboration" will bring an end to the British royal family feud. Fingers crossed for a "win-win" paradigm shift — see what I did there? — so we can all focus on more uplifting topics.
Like Brexit.
Oh wait…