Opening day for Major League Baseball is just a few weeks away, and I'm already off my game. I returned from spring training more than one week ago, and am only now blogging about it.
Scottsdale in late February is even more relaxing and clement than when I normally visit in March. The midday temperature hovered at around 65 degrees. I didn't wear my ball cap or get sunburned once.
I skipped the Cactus League last spring – investing in an apartment redo instead – and was startled by a few changes this year. For starters, Goodyear Ballpark (home of the Cleveland Indians and Cincinnati Reds) has introduced security screening.
In the past, senior citizen volunteers checked tickets without a scanner – they actually read the tickets. There were no wands up and down your inseam, metal detecting machines or bag searches.
Goodyear is an older stadium, and going to a game felt like stepping back in time. Now lines to enter are long, and screening is contracted to millennials wearing uniforms.
I understand the need for tighter security but … Boo, progress.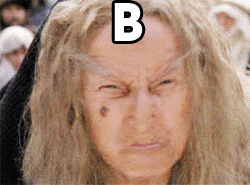 The League has also introduced camera lens size limits – a pretty big deal for me. It means 2017 was likely my last for taking photos with my beloved 28-300 lens, affectionately named Big Barbara.
Barbara is now contraband, and was nearly confiscated. I had to sneak her in, dodging security and the dreaded big camera sweep. It was stressful.
On the upside, I finally got a chance to enjoy (not really) a Cincinnati classic: a Skyline Chili Dog. I wanted to like it. I really did. Every spring training, fans at Goodyear rave about these dogs.
My colleague Erika, who hails from the Queen City, blames the shredded orange substance sprinkled on top. The concession stand called it "cheese" — and it looked legit to me — but Erika cried "imposter".
The Great 2017 Skyline Dog Experiment was a #fail, even if I did eat the whole dog.
Since I'm not cut out for a life of crime and deception, my spring training photos going forward (assuming I don't boycott in protest) will be taken with a lens that is six inches or shorter. Manage your expectations accordingly. Until then, behold my swan song!
This slideshow requires JavaScript.