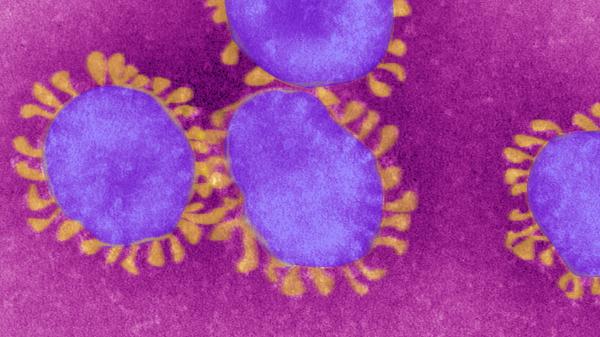 Not true, actually. I can't remember my first at all. (I was two.) My last one, though, was the 2009 flu, when I was so cocky I didn't even get a flu shot – and so lucky, I didn't get sick.
I didn't see the flu as a potential killer – just an inconvenience. Age-wise, I was nowhere near "high risk". Fast forward 11 years, though, and that classification feels uncomfortably close.
I admit… COVID-19 has me a little freaked.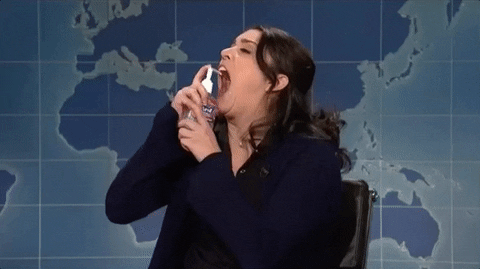 As I continue my job search, I'm working part-time in retail in downtown Chicago. We keep industrial-size bottles of hand sanitizer next to every register, and customers covet them because there's not a tube or moist towelette to be found at any Walgreens or CVS in Chicagoland. Even the useless alcohol-free lavender stuff is completely sold out at Whole Foods.
At first, I skipped the sanitizer. My skin is dry and chapped enough as it is. But last week I felt community pressure building, and began to follow every hand wash with a generous dollop.
That stinging feeling means it's working, right?
Speaking of hand washing…. Anyone else feel their technique being critiqued in public restrooms? Maybe it's because I'm an employee, who could be handing shoppers bags full of merchandise laced with coronavirus. I sense scrutiny all around me as I count, "1,2,3….20".
I feel the urge to defend myself. "Look, I just washed my palms. Now I'm washing THE BACKS of my hands!"
On a trip to Trader Joe's yesterday, I found 50% of the freezers empty. (I scored the last bag of Mandarin Orange Chicken, hazzah!) The aisles were clogged with carts and high-strung shoppers – one of whom accidentally bumped into me, and apologized profusely. It caught me off guard. Her wool coat had brushed against my wool coat. It's not like she'd rubbed her hands all over my face.
This morning, I heard a rumor that Chicago is OUT OF TOILET PAPER. I took stock of my pantry: seven rolls, which would ordinarily be ample. But these are not ordinary times. Panic crept over me, and I headed to Mariano's… where the paper goods shelves were empty. Ditto at Walgreens.
My last hope was a nearby bodega. Pay dirt: a stray 12-pack of Scott toilet tissue (double rolls!) for $10. I would have paid more. My FORO (Fear of Running Out) was overwhelming.
My email inbox overflows with news that Chicago is essentially closed for business. Schools are on hiatus. Museums are shut down for at least two weeks. Lectures, book signings and industry conferences are cancelled. Even the St. Patrick's Day tradition of dyeing the Chicago river green has been "postponed".
The impact of all this on hourly workers – ticket takers, waiters and waitresses, custodians and salespeople – could be catastrophic. Meanwhile, I have onsite job interviews still to be scheduled, but recruiters have gone silent.
Worrying about all of it makes my head hurt.
So for now, I'm controlling what I can. I'm sleeping enough, drinking loads of water and avoiding crowds when possible. And if the worst happens, I'm set for Mandarin Orange Chicken and toilet paper.
That'll have to be enough, for now.