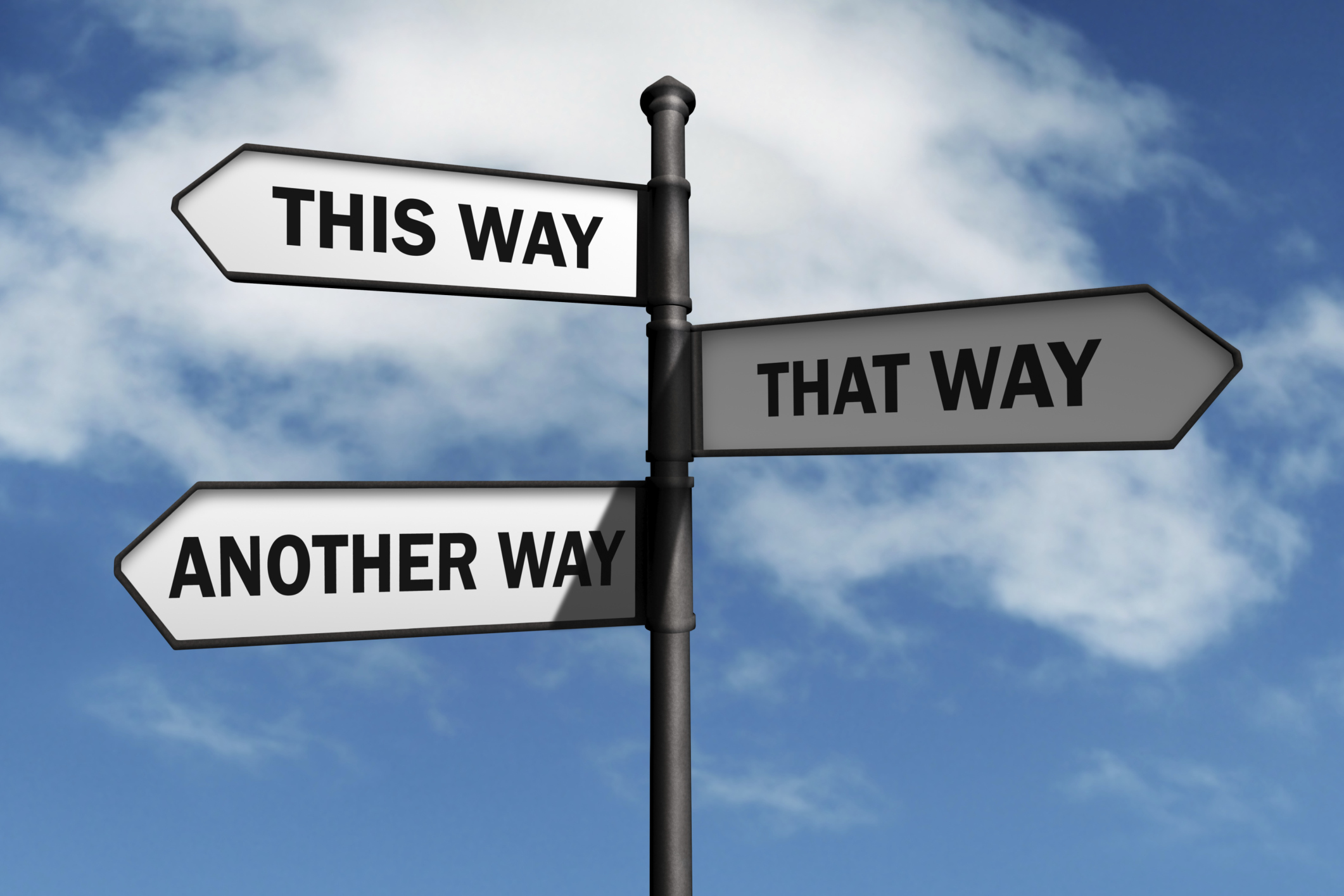 "I started thinking about what my life was going to look like when I was 50."
This week, I stumbled across an article I can't stop thinking about: Bright Lights, Small City. In it, Jami Attenberg discusses the consequences – expected and unexpected – of relocating from New York City to New Orleans, after 18 years, at age 42.
The article immediately struck a chord with me, because I also recently moved to a new city (Chicago) from one I'd called home for more than two decades (San Francisco).
Both the author and I are single, with no children — and if there's a gene behind long-term personal life planning, we were both born without it. For us, "Living day by day (has) always seemed a valid way to operate." Now, we're questioning that operating model.
Like Attenberg, I lived in New York after college, and felt like I was at the center of the universe. Everything comes to New York first – every fashion trend, every indie movie, every play. It can be exhilarating, but also wearying. And very lonely.
After graduate school, I hurried to San Francisco. It felt cozier and friendlier, until an influx of tech money — BIG money — triggered a seismic shift in demographics, median income and cost of living. Life began to feel hard for "the rest of us", just as it had in New York.
Borrowing again from Attenberg: "I wanted things to be easier and sunnier and I wanted to own a house." That was never going to happen for me anywhere in the Bay Area.
Family obligations brought me East in 2018, and I chose a city where I knew I'd feel welcome. Sweet Home Chicago is vibrant, interesting and diverse with a rich history embraced by proud residents. Anthony Bourdain summed it up perfectly in a 2016 Medium essay:
"It is, also, as I like to point out frequently, one of America's last great NO BULLSHIT zones. Pomposity, pretentiousness, putting on airs of any kind, douchery and lack of a sense of humor will not get you far in Chicago."
I've blogged about the uncertainty I'm facing these days. An untimely job elimination has me in professional and personal limbo. When I'm especially anxious, I find myself scrutinizing every aspect of life in Chicago. Am I happy here? Should I try someplace new? What if this city is just too big for me?
Today I saw New York Times columnist David Brooks speak, as part of the Chicago Humanities Festival, to promote his new book, The Second Mountain: The Quest for a Moral Life. He posits that 50 years of American individualism, and a focus on personal achievement, have spawned a lonely population that lacks deep personal connections and a sense community belonging.
Brooks shared this stat: Just 8% of Americans say they've had meaningful conversations with a current neighbor. That hit home, because last night I bumped into my neighbor as he was moving out of his apartment. Not only did I not know his name, I realized I'd never given him more than cursory eye contact and a perfunctory "hello" in the hallway. He'd lived next door for an entire year, and this was our first (and last) conversation.
Yes, Chicago is enormous. I can sometimes feel lost and lonesome here – but I must own my part in that. To feel settled, like I belong, there's more I can do. It's not as if I don't have time! Even the most committed job seeker needs distractions.
I'd love to say I'm exactly where I'm meant to be, like Jami Attenberg in New Orleans. A lot depends on where my next career opportunity takes me. I must earn a living, and there's a chance I'll need to relocate to do it. Chicago is a wonderful city, but it's not the only one.
Meanwhile, it's time I begin the awkward (for an introvert) task of planting my stake in my current community, and building deeper connections here. For starters, when my future neighbor moves in, we WILL chat, and I WILL commit his/her name to memory, damn it!
Sometimes in movies, a sickly character will discuss his impending demise – philosophizing that everyone dies. He just happens to have an ETA.
If I've learned just one thing in the last two years, it's this: EVERYONE'S future is uncertain, but most of us just don't know which shoe is about to drop — or when. Our only choice is to go with what we know.
Maybe it's time to go forth, and find my Chicago tribe. Wrigley Field on a sunny day seems like a great place to start…
Carpe Diem! — John Keating (aka Robin Williams)